How to Use the Password Reset Tool
Article ID: 501 | Last Updated: Wed, Sep 19, 2018 at 4:15 PM
How to Use the Password Reset Tool
Summary
Instructions for using the tool that allows employees and students to change their passwords for Self-Service, WebAdvisor, Moodle, student/employee email accounts, and accessing A-B Tech computers
Instructions
Step 1: Go to the A-B Tech Password Reset Tool at abtech.edu/password and click on "Change My Password."
Step 2: Type in your student email address (including @students.abtech.edu if you are a student) as your username and your Self-Service/Moodle password for your password.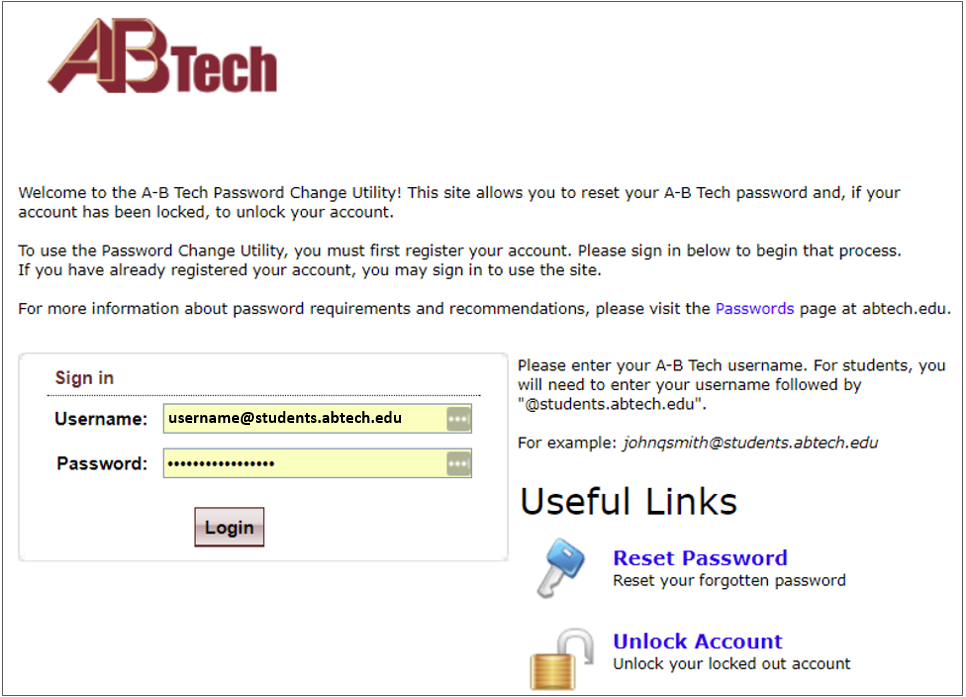 Step 3: Click the Login button, which takes you to the Change Password page.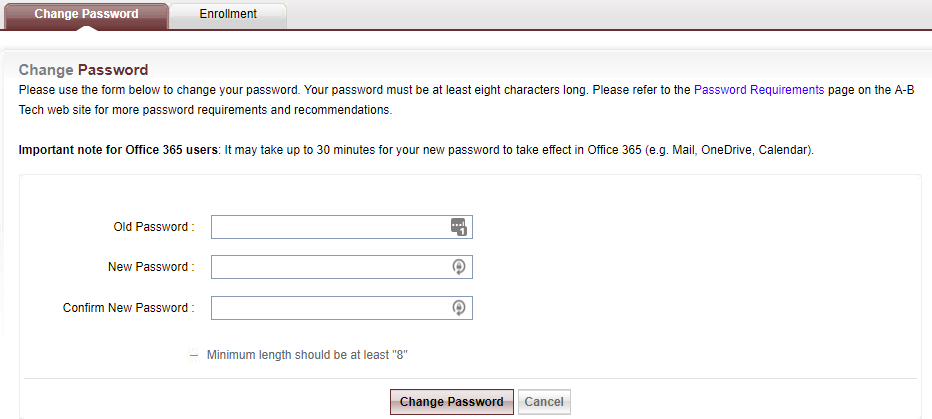 Step 4: Enroll for future login assistance by clicking the Enrollment Tab at the top of the screen.

Step 5: Choose between Authentication methods by clicking on the tab of your choice

Step 6: You can install the Google Authenticator app on your smartphone. Then use your smartphone's camera to scan in the QR Code you see in the password reset webpage from the app.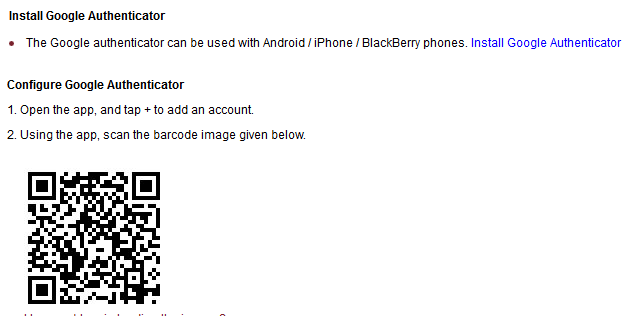 Step 7: Verification Code requires two forms of Identification: a cell phone number or an email address. You may add additional phone numbers and email addresses if desired.
Step 8: You can now change your password anytime you want (to something you will remember yet not easily guessable), following the guidelines found at the A-B Tech password page.
Key Words: password, reset, forgotten, change password