Article ID: 502 | Last Updated: Fri, Sep 20, 2019 at 12:42 PM
Single Stop
Summary
Single Stop™ is an organization seeking to break the cycle of poverty by connecting families and individuals to resources and services available to them. For more information about the Single Stop™ organization, you can visit their website at singlesstopusa.org.
Single Stop at A-B Tech
Single Stop at A-B Tech is a "one-stop shop" for students to get connected to resources that will help keep them in school. It's designed to be a place where students can go to get screened for multiple government benefits and local community resources, receive assistance in accessing those benefits, and follow-up to make sure they're successful. Benefits and services include things like food assistance, child care assistance, Medicaid, free tax preparation, financial counseling and legal referrals. All services are free for A-B Tech students.
How to Apply
To start the screening process with Single Stop, go to abtech.edu/singlestop and click on the gray octagon that says, "Single Stop" in green.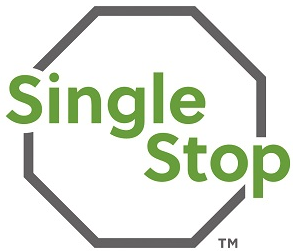 Then you can enter your zip code to begin the screening process. You can browse local resources, connect with a coordinator to meet in person, or create a profile and start the application/screening process (Helpful Hint: Due to the sensitive nature of information providing, the Single Stop application times out frequently if left unattended and all information entered is erased. It's best if you create an account and save the application progress frequently.) Once you complete the application, you will have the option to forward it to a coordinator who can assist you in applying for any benefits you may be eligible for.
Veterans' Single Stop
If you are a veteran, keep in mind that there is a separate webpage for you to complete the Single Stop screening process: abtech.edu/vet-single-stop.
Questions?
For more information visit abtech.edu/singlestop or contact Support Services at (828) 398-7141 or supportservices@abtech.edu.
Key Words: single stop, one stop, first stop, government assistance,