Article ID: 510 | Last Updated: Fri, Sep 13, 2019 at 4:13 PM
The RESET
Summary
Information about The RESET, part of A-B Tech's Addiction, Recovery, and Coping (ARC) Program
Overview
The RESET is a safe place for students who are in recovery from addiction: a place to pause and reset before making any decisions with negative consequences. Those seeking help to deal with someone else's addiction are also welcome. We want this to be a beacon of hope to students in long-term recovery. We will hold monthly meetings, not to replace a support group but to encourage our students with healthy coping skills as they navigate toward their educational goals. Treatment and support group information will be available as well.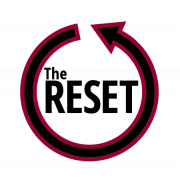 The RESET is in room 204 in the Elm Building (#9 on our campus map) and is open Monday–Friday from 9:00 A.M.–5:00 P.M.
More Information
For more information, visit abtech.edu/opioids or contact Support Services at supportservices@abtech.edu or (828) 398-7536.
Key Words: The RESET, RESET, Addiction Recovery and Coping Program, ARC Program, Support Services, Addiction