How to Pay for Classes Online
Article ID: 437 | Last Updated: Tue, Aug 18, 2020 at 8:57 AM
How to Pay for Classes Online
Summary
Step-by-step instructions for paying for classes online through Self-Service
Overview
To pay online for your classes, you may either set up a payment plan or pay in full. Below are the steps for paying in full in Self-Service.
Instructions
1. Go to abtech.edu, select "Online Services" in the upper-right corner, and select "Self-Service" under the "For Students" section on the next page.
2. Log in using the same username and password that you have for WebAdvisor/Moodle/student email.
3. Click on the "Student Finance" tile on the Self-Service homepage.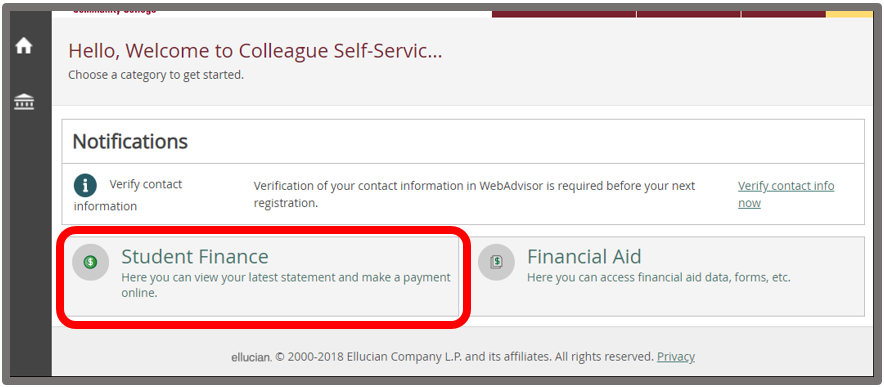 4. On the Account Summary page click the "Make a Payment" link.
5. On the next screen, you can view your account balance. Check the box next to "Student Receivable" (item #1 in the screenshot below). Then select a payment type from the "Choose a Payment Method" drop-down menu (item #2 in the screenshot). Accepted payment types are Master Card, Visa, and American Express. Then click "Proceed to Payment" (item #3 in the screenshot).
6. On the next screen, you must confirm your payment information is correct and click "Pay Now."
7. From there, you will be directed to the payment screen where you can enter and confirm your credit card and billing information. Then click "Pay Now." You should receive an email confirmation to your student email account of your payment.
Key Words: pay, payment, paying, online payment, pay in full, pay bill, billing